Girls Basketball Extends Their Streak with Conference Opener Win
With a 19 point second quarter, the State High Girls Basketball team established a significant lead over the Central Dauphin East Lady Panthers and never looked back.  The team connected their passes well, limited turnovers, and made notable adjustments during timeouts to keep the momentum on their side.  The December 12th game against Central Dauphin East was their first conference matchup, and the 55-46 victory presents a solid foundation for success in the Mid-Penn Commonwealth.
Like most sports teams, the girls basketball seniors must undertake a leadership role to construct meaningful bonds and guide their teammates.  These vital relationships can translate into gameplay and have flourished into something positive for the State High girls. "This year, I feel like myself and the other two seniors are invested in the program.  Each of us brings something valuable to the team.  I think we have brought a lot of energy and determination to the court this year," said senior Elizabeth Czekaj.  In the conference opener, Czekaj led by example and scored 20 points.  However, her big night wasn't the only motivating factor on Tuesday evening.  During the weekend prior to the Central Dauphin East game, the Lady Little Lions emerged victorious at the Forest Hills Tip Off Tournament.  The triumph gave the State High girls confidence for their first conference game.  "I definitely think that the tournament wins sparked our energy for our game against Central Dauphin East.  It helped us because we were not as nervous, and improved our team dynamic," said junior Lexi Risha.
The State High girls team is relatively young this year, causing adaptations to be more paramount than usual.  "Last year we had a few taller players, so we had designated positions.  This year we've had to be more flexible.  Since our team is smaller in size, we're playing more of a four guard and one post setup, which is definitely a change," said junior Kelsey Love.  Fortunately, this adjustment, like many others the team has focused on, has proven to be a prosperous switch.  Love is confident that these changes echoed onto the court, as she said, "we've been working a lot more on conditioning this year to up our game endurance and I think it showed.  We were able to have some fast break points against Central Dauphin East which helped us pull away after the first quarter."
With a few important wins under their belt, the State High girls team hopes to continue their strides for the remainder of the season.  "Our team has a great amount of heart and skill and it's fun playing with these girls," said Czekaj.  "I think our team chemistry is good this year and I can't wait to see how we improve!"
About the Writer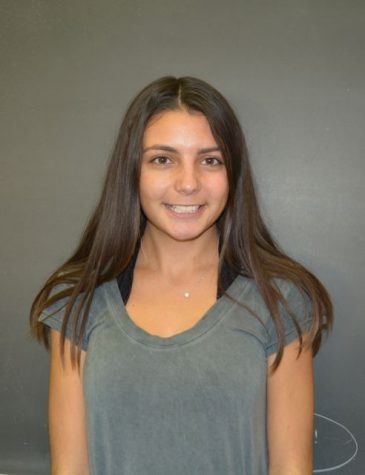 Sydney Asencio, Staff Writer
My name is Sydney Asencio and I'm currently a junior.  This year I chose to enroll in Journalism 1 and I am beyond thrilled to be involved.  I've always...