State High Cheer Brings the Spirit to States
Qualifying for both the state and national level competitions is no simple feat; the State High cheer team did just that in a single weekend.  After a few weeks of extra practices, adjustments to their routine, and constant run-throughs, the squad was ready to showcase their talents to a larger audience at the PIAA State Cheerleading Competition on Friday, January 19th.
The team's attendance at the state competition was unprecedented, as this year was the first time in recent school history that State High qualified.  Kelsey Chandler, a senior on the team said, "To get a bid to States we had to compete at the PIAA States Qualifier in the large varsity category.  We had to be in the top 9 of all the categories to get the bid."  The coveted bid acts as an invitation to the state championships, and the girls were excited to have received one.  Senior Jaiden Wiley said that, "Entering States, I was a little nervous because it was the first time I had ever competed in an arena that was that big.  It felt a little weird to have so many people watching me.  But, I was also very confident in the fact that my team would do well because we had been practicing and working on the routine for so long."
States is a two-day ordeal.  At the end of the preliminary round, scores are decided and the top seven teams advance to the second day.  Unfortunately, State High's routine fell a bit short and they were not eligible to compete in the final round on Saturday.  "After the results of States, we decided to change our pyramid to add more difficulty.  We also will work our elite stunt more so the girls feel comfortable with the changes we made to them prior to States," said Coach Roxanne Williams.  The relentless effort they exuberate to perfect their routine shows their commitment to the performance element of cheerleading.
Despite not placing at States, the girls remain hopeful and enthusiastic for their upcoming future.  Their focus has shifted as they prepare to tackle the biggest stage in varsity cheerleading: Nationals.  The competition will take place on the 10th and 11th of February in Orlando, Florida.  "I am incredibly proud of this team and all they have accomplished this year," said Coach Williams, "The last time State High went to Nationals was back in 2006.  Our goal as a team was to qualify for States, we accomplished that goal so anything in addition is just the cherry on top!"
About the Writer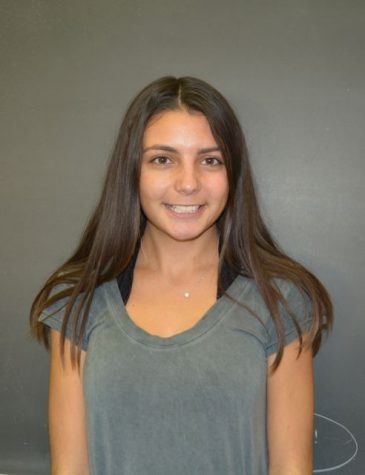 Sydney Asencio, Staff Writer
My name is Sydney Asencio and I'm currently a junior.  This year I chose to enroll in Journalism 1 and I am beyond thrilled to be involved.  I've always...