March Madness 2019
Hang on for a minute...we're trying to find some more stories you might like.
The NCAA Men's' Basketball Tournament, also known as March Madness, is one of the most popular and most followed tournaments in all of sports. 68 teams, millions of submitted brackets, and lots of fans with disappointed faces after finding out a team they picked to win lost all make up a great, fun-filled three weeks for basketball fans everywhere. This tournament annually redefines the word "upset." Not as in sad (although in some cases it could apply), but rather as in a loss by a team to one of a lower seed. The 2019 edition of March Madness did not disappoint. Here is a summary of it.
The first round had twelve games end with wins by the lower-seeded team. One of these teams, however, was not Gardner-Webb, who lost to number one seeded Virginia. Last year, Virginia was on the wrong side of history, becoming the first ever number one seeded team to lose to a number sixteen seeded team (UMBC). This year was a different story with Virginia winning 71-56. The second round resulted in more brackets getting busted, but all four number one seeds stayed alive (Duke, North Carolina, Virginia, and Gonzaga). For the first time ever, one bracket submitted by Gregg Nigl of Ohio was perfect through the first two rounds. The odds of getting a perfect bracket are 1 in 9.2 quintillion, and Nigl is now the closest to that of anyone in history.
The Sweet Sixteen is often referred to as the most exciting round in the tournament because it typically features the most evenly matched games. Virginia Tech faced Duke, the top team in the country, and came inches away from pulling off an upset of them. Virginia Tech guard Ahmed Hill missed a potential game-winning layup in the final seconds, and Duke escaped with the victory before falling to Michigan State two days later. Virginia defeated Oregon in a close game and then won a controversial game over Purdue in the Elite Eight. An out of bounds play that looked as though wasn't out of bounds was, unfortunately, a part of this great game. Purdue had defeated Tennessee, who was in the top five heaviest favorites to win it all. The biggest upset of the Sweet Sixteen was fifth-seeded Auburn's seventeen point victory over one seeded North Carolina, who was also in the top five most favored teams. The Texas Tech Red Raiders dominated the Michigan Wolverines, 63-44. Second-seeded Kentucky Wildcats earned themselves a hard-fought four-point victory over third-seeded Houston. The Wildcats have a reputation of annually playing very well in the regular season but coming up short in the big dance (despite their championship season in 2012 with future NBA superstar Anthony Davis on the team). This win was a big confidence builder for them, but ultimately, it was all for nothing because two days later they fell to the Auburn Tigers by six points.
The Final Four is where the road ends for the college basketball season. This season, it was held in Minnesota for the third time ever and in Minneapolis for the first time ever (US Bank Stadium, home of the NFL's Minnesota Vikings). There were two underdogs, Texas Tech and Auburn, the Michigan State Spartans, who have not won a title since 2000, and the Virginia Cavaliers, who went through the aforementioned collapse to a sixteenth seeded team last season. Virginia defeated Auburn on a game-winning free throw with one second left after a controversial foul call. Texas Tech won comfortably over Michigan State, 61-51. The championship game was a matchup between two teams that were underdogs in their own ways. Virginia had the lead for much of the game until the final three minutes, when the Red Raiders came back from a double-digit comeback and took the lead by five until the Cavaliers made an incredible comeback of their own. The title game went to overtime for the seventh time ever. The Cavaliers' momentum from the final minute carried over, and they took control for the rest of the game. They won, 85-77, for their first basketball championship in school history.

About the Writer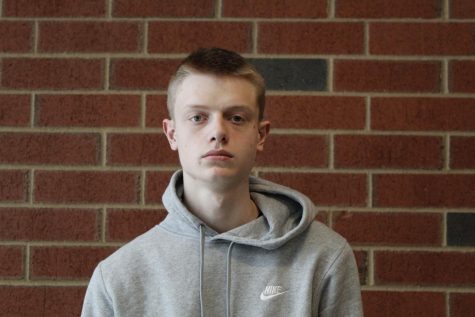 Michael Czekaj, Staff Writer
Hi. My name is Michael Czekaj. I am a sophomore at State High. In my free time, I enjoy watching basketball, football, and hockey, as well as spending...