Behind the Practices of Indoor Track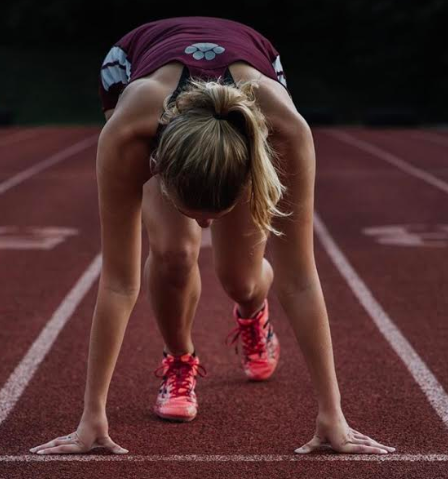 Runners typically prepare for races by working out, stretching, practicing techniques, etc. Imagine if they just showed up to a competition with no practice or preparation at all, how would that turn out? Practices are a big key to a runner's success. Rachael Spencer, senior on the indoor track team, shares her experiences with practicing for indoor meets and how it prepares her for upcoming indoor meets as well as the outdoor season later in March. 
"Meets start towards the middle or end of December and go until the beginning of March," Spencer mentioned. Indoor meets are spread out throughout the months of December to March. This is to highlight the fact that these athletes put in a lot of practice.  It's not just a meet here and there, but that many hours are put in for these athletes to be ready meet days. 
As Spencer talked about meets, there was one in particular that she mentioned, Penn Relays. "Penn Relays is the oldest and largest track and field competition in the United States," Spencer said. All of the practice, previous meets, and the blood and sweat are shown at these large competitions where all their skills are put to the test. That is why practice is so important to Spencer and many others on the team. 
In addition to Girls' Indoor Track, there is also a Boys' Indoor Track team. At the beginning of the practice, the boys will gather with their head coach and the girls will gather with their head coach. Depending on the event that the athletes are in, the boys and girls might practice together later in the practice. "The throwers, hurdlers, jumpers, and pole vaulters all work together to be co-ed, but the sprinters and distance runners work as separate gender [teams]," Spencer mentioned. 
As far as Spencer knows, there are no traditions or rituals that the teams do as a whole. She briefly mentioned how the hurdlers have their own rituals, but she did not expand much on it. 
"I like indoor [track] because the meets are really fun and it's cool to run on banked tracks and 200m tracks instead of the usual 400m size," Spencer also brought up. She mentioned how indoor track isn't seen as competitive as outdoor track. Spencer mentioned the outdoor meets and their intensity compared to the less intense indoor meets. Overall though, the indoor season is great preparation for the outdoor season. 
Indoor track practices hold a lot of benefits for the meets that the athletes will face. Each day their speed increases, strength grows, and they bond as the team grows unimaginably. The power that practice holds for a future meet that these athletes will face, is mind-blowing. The progress of the State High indoor track teams are increasing, and will continue to do so as they continue to practice and face their indoor meets.