A New Wave of Softball Coaches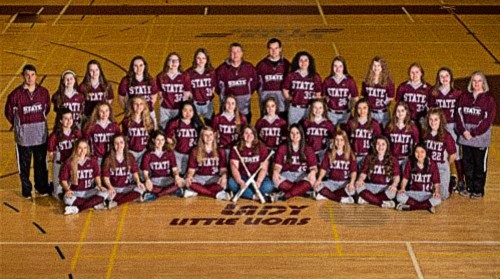 After years of coaching State High Softball, Coach Schaper and Coach Murphy are hanging up their coaching hats for a new wave of coaches. 
The first new addition to the softball team is new varsity head coach Shawn Herncane. With more than ten years of experience coaching Little League softball, he has the credentials to make a great coach. Ireland McDyre, a past player of his, expressed her excitement in working with him again. 
"He has a lot of experience, and he has a daughter on the team," McDyre said. "I have had coaches who have no experience working with female softball players, and their coaching styles never work. I trust that he will be able to help us to become a stronger team."
With years of coaching experience and the ability to connect with players as a coach, the future looks bright for the varsity team. Additionally, Herncane will be assisted by Courtney Morrison in coaching the varsity team. She is a middle school health and physical education teacher at Park Forest Middle School and is ready to help these girls succeed in what they want to achieve in softball.  
The second addition to the softball team is new junior varsity (JV) coach Alex Patterson. With three years of experience coaching middle school softball, he was able to connect with players around the district by becoming one of the coaches for a softball travel team. He has had a major impact on the players he worked with in softball. One of his old players, Ella Corson, was beaming with excitement to be coached by him again. 
"Having worked with Coach Patterson before, I am expecting him to push me further than most of my coaches before," Corson said. "His drive to win is ecstatic, and that energy only pushes the team to rally for a win."
Patterson could not coach this ecstatic team in JV softball players by himself. His JV assistant will be Holly Lowe, a former assistant coach at Saint Joe's Catholic Academy. As she starts with the district, she is ready to make her mark at State High and help the JV players grow into stronger athletes.
With all of these new additions to the State High softball team, players are excited for the season to begin with these new coaches and new ideas. There is a bittersweet goodbye from the old coaches to new, but the staff and athletes are ready for this upcoming season of State High softball.