Seniors Respond to Cancellations of Senior Events
The class of 2020 is mourning the loss of senior prom, graduation and many memories they were supposed to have during their senior year of high school. On April 21, an email was sent out to State High seniors and their families announcing that there would be a virtual commencement ceremony held on June 6, officially cancelling the in-person commencement that was to be held that same day.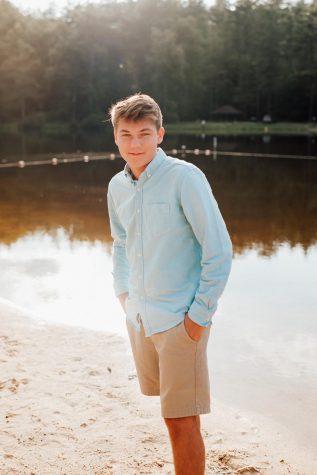 "I was really looking forward to prom, graduation, walking through my old elementary school in my cap and gown, but most of all I think I was looking forward to my last few mornings waking up and going through the high school motions," Graham Fetterolf, senior, said.
"I think that I have come to terms with the fact that the rest of my senior year has been canceled, but it definitely took some time," Fetterolf said. "Knowing that this isn't just happening in our town makes it easier, as I can recognize that everyone my age must go through this, thus binding us as a class together. As for the people I used to see daily, I just hope there is a way where I can wish everyone good luck in their futures one last time."
Sydney Fitzgerald, another senior, shared similar sentiments. She said she was looking forward to both prom and the Thespians productio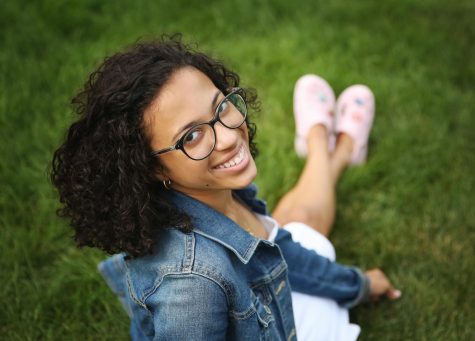 n of Les Misérables. 
"I'm just trying not to think about it too much," Fitzgerald said. "I feel that it really can't be helped so why bother fretting over it. I'm disappointed that I didn't ge
t to say goodbye to a lot of people, especially underclassmen. I've been writing letters so people know I'm still thinking of them." 
Gabby El-Adas said that she "[wished she] knew that the Friday before spring break was our last day of high school so that I could say goodbye to my friends and to my teachers and I am sad because I feel that I didn't get closer and tell people how much I appreciated them during school." 
El-Adas was looking forward to her last Little Lions Ambassadors picnic, senior prom and graduation.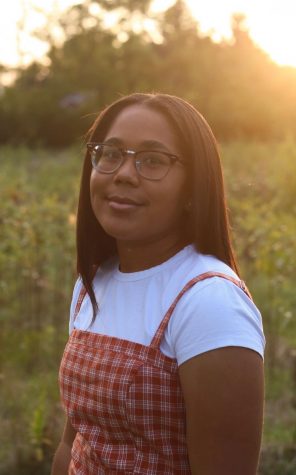 "It's undeniably hard and disappointing to deal with the loss of the last parts of our senior year," Gwen Michaels, senior said. "Personally, I was really looking forward to senior milestones like prom and commencement, two things that my friends and I had been making plans for all year."
"However, I know that although the loss of commencement and prom hurt now, we will move on to make better memories in the future," Michaels said. "Along with that, I think it's important to acknowledge that it is necessary to give up these events, because overall, we are protecting the wellbeing of our community. At the end of the day, lives and preventing the further spread of COVID-19 are more important than walking across a stage."
As previously stated, there will be a virtual commencement ceremony on June 6. 
Fetterolf said that he "[plans] on attending the virtual commencement ceremony because I can't imagine missing out on any final event they give us. But, I think it would feel incredibly unsatisfying sitting in my bed, so I might invite friends over, at an acceptable social distance and sit outside to attend and celebrate together." 
Michaels has a similar plan to make the online ceremony more enjoyable for herself, saying
she and friends are planning on finding a way to celebrate together online. 
"I know how hard our administration has worked to make a virtual commencement happen, and I am beyond glad to be able to join my peers in marking the end of our high school careers, even if we do so virtually," Michaels said. 
There was backlash online from students and parents after this decision was made, with people saying that there should still be an in-person graduation ceremony and that the school dis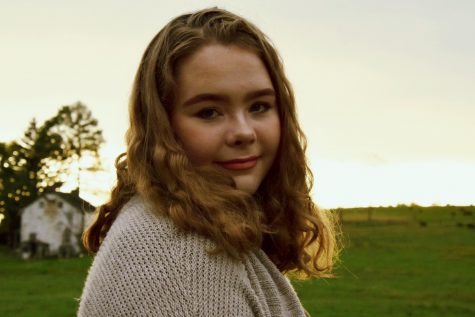 trict decided to cancel it too early. 
El-Adas says that she is "not angry [with the school district] because I know it's for public safety but I and a lot of fellow students are disappointed. I personally was hoping they would try to postpone later in summer if possible or wait a bit longer before deciding to see the state of the virus in PA." 
Michaels believes that "there is absolutely no reason to be angry with the school district for cancelling graduation. The administration is not only following state mandated procedure, but they are implementing a system that will protect us and our families from harm."
Michaels said that she is proud of the school district for the steps that they have taken during the COVID-19 crisis. 
"The school district has played a crucial role in keeping my peers and I safe," Michaels said. "Personally, knowing what is at stake, I am impressed and humbled by the quick actions by our district, and I am incredibly thankful for what they've set up to make our virtual senior year better. I think, with the severity of the pandemic we are in, it is ignorant and selfish to be angry at the school district for taking action in preserving lives, and it saddens me that some of my peers cannot see how lucky we are to be safe. Overall, I would like to say thank you to the school district for being prepared, wise, and generous in their actions surrounding COVID-19."