Black Panther II: What Will Change?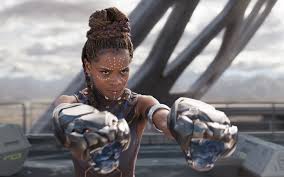 Chadwick Boseman passed away on Aug. 28, 2020, after a four year battle with colon cancer. Many people, including myself, were devastated by his passing. Not only was he a powerful influencer, but he was also the main star in Marvel's film, "Black Panther." This movie taught Black History and the idea of civil rights in a way that the younger generation could understand. This caused Boseman to become one of the most memorable and effective activists of our time. The sequel to this film is a highly anticipated movie that was expected to come out in 2022, but Boseman's death left fans wondering what would happen to "Black Panther II." 
Many people, like State High freshman Toni Gaddis, think that Marvel should not make a sequel. "It would not be the same without Black Panther," Gaddis said. 
Unlike Gaddis, State high freshman Saylor Milhomme thinks the opposite. "I think there should be a second movie because there need to be more Marvel movies that include Black characters," Milhomme said. 
With that being said, what should audiences expect for the next Black Panther film?
One thing you can count on to be absent from the sequel is the recasting of T'Challa, who Boseman played. When news of Boseman dying had reached the internet, fans were quick to urge Marvel to not replace him. Because of this, Marvel is expected to include T'Challa's death throughout the storyline. For this aspect, they will either use unused scenes of Boseman in action mixed with CGI or address it verbally without footage. Following T'Challa's death, many people are expecting Shuri, T'Challa's younger sister, will step up and take his place as the next Black Panther. If Marvel takes this path, they will be following the original plot of the comics, which the movie is based on. 
Boseman's death was one that took everyone by surprise. The four years he spent fighting cancer were kept extremely private from the public. After his passing, many of his friends and co-stars from "Black Panther" paid tribute to Boseman.
"Chadwick's death is something that I can neither take in nor take in my stride right now," Nyong'o wrote her Instagram post. "Perhaps with time… I'm going to take my time… and his honor, I promise not to waste my time. I hope you will do the same." 
Boseman's co-star, Michael B. Jordan posted a tribute to him saying, "I've been trying to find the words, but nothing comes close to how I feel. I've been reflecting on every moment, every conversation, every laugh, every disagreement, every hug… everything." 
As the next few years pass and "Black Panther II" is filmed, Boseman will be honored and remembered for his inspiring role as T'Challa. If there is one thing that we all want to see in "Black Panther II", it is the legacy of Boseman carried on.