Opening Weeks of the NFL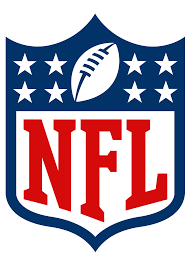 The NFL opening game was Sept. 10 between the reigning champions, the Kansas City Chiefs, and the Houston Texans. The Chiefs made light work of the Texans, picking up right where they left off when the season ended in February. After opening day, the season was back in session, and the votes of which teams would boom and which would bust started to roll in. So, here are some of State High's opinions on who will be good this year and who will regress. 
Everyone has their own opinions concerning boom and bust teams. Personally, my teams to boom this season are the Detroit Lions and the Rams, who will likely have a comeback year. My teams to bust are the Minnesota Vikings, who are now without their star wideout Stefon Diggs, who was traded this offseason to the Buffalo Bills. 
Senior Austin Ehrensberger believed that teams who would have comeback years would be the Steelers and Packers. 
"Steelers offense looks poised for a great season with Big Ben back, and it is hard to argue against their defense not being the best in the league. For the Packers, I'm not sure if anyone can stop their offense at the time. Rodgers looks ready for a good year and there are so many different targets to look towards," Ehrensberger said. Having that Rodgers to Jones connection is special-people aren't ready for it. 
The teams that would have a down year would be the Ravens, Ehrensburgher said.
"I think the team that will take a step back would be the Ravens. Although they have Lamar Jackson who is arguably the best QB in the league, I think as time goes on, defenses would slowly figure them out," Ehrensberger said. 
Everyone is hyped for the season considering the uncertainty around the opening of the games. The return of football has allowed fans to find a sense of normalcy in life, once again discussing their predictions for the season. While remains uncertain whether or not predictions will become reality, it is undeniable that the return of the NFL has boosted the spirit of fans who were missing football.