90 Day Fiance: A Series (Part 1)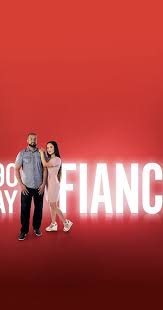 It is widely known that TLC is possibly one of the best channels on television—I mean, who could contest that, knowing it's produced top-quality shows such as My Strange Addiction, Sister Wives, I Didn't Know I Was Pregnant, and, one of my favorites (based solely off its title): Sex Sent Me to the ER. Less widely known, though, is that it is home to a show somehow better than all of the ones I've listed so far, a show that every human being in the world should reward themselves with at least once in their lifetime: 90 Day Fiance.
A show that could be renamed A Series of Unfortunate Events were that title not already copyrighted, 90 Day Fiance follows several couples through their journey of obtaining and living under the K-1 visa, a visa that allows for a partner of a US citizen who lives outside of the country to move to America and stay so long as the couple gets married within 90 days of living together in the US. In and of itself, the visa challenges xenophobic sentiment by allowing an opportunity for immigration, and while many couples use it legitimately, of course, there are some people with ulterior motives that don't necessarily include "true love." 90 Day Fiance puts these exceptions under the spotlight, terrifying viewers by showcasing the worst possible scenarios one could find themselves in. 
The very best of trash television, 90 Day Fiance is home to all one could possibly want from entertainment. If you're looking for a tragedy: look no further than the lives of the cast members. If you're looking for horror: imagine yourself in one of the relationships they are a part of (a real psychological thriller that would be). And if you're in the mood for comedy: just remember that these are real people making real decisions that affect their real lives and you will find yourself cackling at the screen from the very first episode. 
Aside from highlighting some of my personal favorite couples and encouraging you to spend hours rotting away watching this television show rather than investing your time into a productive hobby, this series on 90 Day Fiance will simultaneously address the systemic issues that grip our society—all of which go beyond borders.