What to Read Next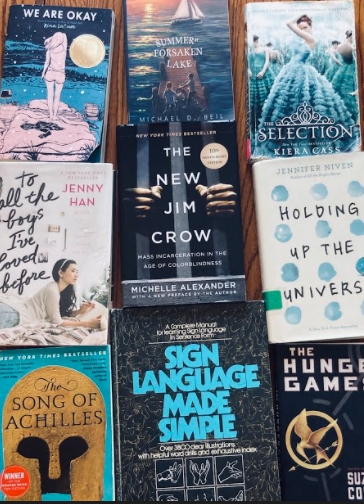 Books have helped to shape and define so many people's lives. While there is a book for everyone, it is not always easy to find the perfect book, the one that makes you not want to put it down. Not finding a good book can be discouraging and annoying. Luckily, this article shows that books that are praised and popular in the State High community, not just between the bookworms, but between everyone.
1. Holding Up the Universe by Jennifer Niven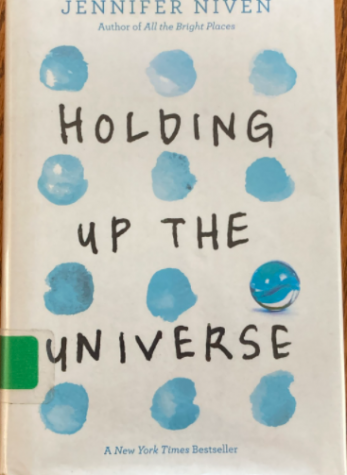 This beautifully written book by Jennifer Niven sends a  strong message to never judge a book by it's cover as it follows high schoolers Libby Strout and Jack Masselin, two people who appear to be totally different from one another. However, they both have always felt alone and misunderstood. Jack has spent his whole life pretending to fit in instead of being honest and open, while Libby, (who has always been judged because of her weight), is struggling with pulling her and her dads life together after her moms death. Once Libby and Jack get to know each other, their lives have been changed forever in this must-read book. 
2. The Selection by Kiera Cass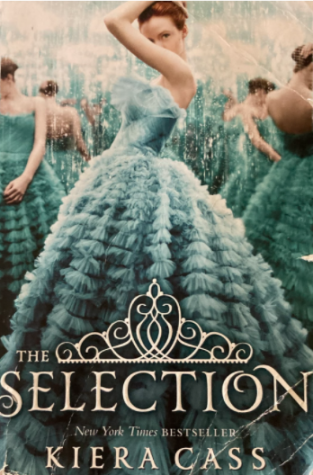 When America Singer finds herself stuck in a competition to become the next Princess of Illea and marry Prince Maxon she is horrified. This competition, (known as the selection), messes up all of America's  plans that were once set in stone, like marrying her childhood friend Aspen. Now, America is as conflicted as ever as she discovers who she is and what she really wants.  With romance and friendship at the core of the story, this book adds a unique twist to dystopian literature. The first book in a trilogy, The Selection is an instant classic and a must-read. 
3. Hood Feminism: Notes from the Women That a Movement Forgot by Mikki Kendall
This book calls attention to the racist and white-washed feminist movement that is very mainstream in today's media. Author Mikki Kendall explains the issues of inclusivity in the movement in the book published in 2020, and brings attention to all the issues women of color, specifically Black women, have to face that aren't acknowledged in this movement. 
4. They Both Die at the End by Adam Silvera
This powerful read focuses on two boys who have 24 hours or less to live. Their last 24 hours bring them together as they tackle hard questions, encounters, and adventures throughout the day. This powerful read emphasizes the strength of love and loss, and makes you aware of your purpose on earth. Written by Adam Silvera, this adventure, young adult fiction, and LGBTQ + literature will take you through a wide range of motions and have you hooked until the last page. 
5. All American Boys by Jason Reynolds and Brenden Kelly
This book follows two teenage boys in Springfield. Rashad- a JROTC student who has a tight-knit group of friends, and Quinn- a basketball player whose dad died when he was young. When Rashad gets racially profiled, the two teenagers find themselves questioning themselves and asking big questions, while dealing with the pressure of family, friends, school, and activities. This book is written by two different authors- Jason Reynolds and Brenden Kelly- and beautifully describes privilege, growth, and power. 
While reading may not be most teenagers' first-pick activity, there is no denying how much a good book can impact and change a life for the better. The State High library and SHCLOW, (State College Library), have books, (including all the ones listed in this article), that transport you into different universes and will make it hard to stop reading.