Getting Her Head in the Game: Delia Lower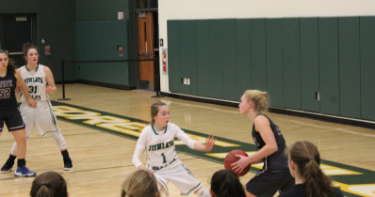 One of the hardest parts of adjusting to high school is the magnitude of everything. Everything changes, from building size to opportunities available — but for some students, some things stay the same. Delia Lower is a prime example of this. She's been playing basketball since 1st grade and continues to this day. She's an up-and-coming player on State High's Girls Basketball team and has made it onto varsity, just as a freshman. Her achievements don't stop there; she's also made it onto the AAU (Amateur Athletic Union) team, Central PA Dynamite.
Lower wouldn't have made it this far without hard work. It takes dedication and motivation to get far in a sport, even if you love it. "I want to help my team win as many games as we can and become the best player I can be," Lower said. And, eventually, she hopes to pursue basketball as a career. "I would someday like to be a basketball coach at the professional or Division 1 college level," she said.
For Lower, a typical practice goes a little something like this: "We normally do a lot of position-specific drills in the beginning. Then, we split up into JV and Varsity.  At the end, we scrimmage JV against Varsity." It's not just at practice that Lower has to work hard. "We all have to work very hard at practice and on our own so that we can become the best team we can be. Also, high school basketball is a lot more demanding than middle school was." After practice, Lower has to focus on school. "I try to do my homework on the weekends so that I don't have to do it during the week. Also, sometimes when we have practice that ends at 9:30, I have to stay up until like 11:30 to finish it. Or sometimes we get home at like 11 or 11:30 from away games."
It might not be easy being a student-athlete, but it's rewarding. "It [basketball] has been really fun. Our record is 7-3 and we have a really good team." Lower exemplifies the hard work it takes to be a successful student-athlete. "Some of my favorite memories are from when I get to travel to cool places that I haven't been before," Lower said, "For example, over the summer I had a tournament in Louisville, Kentucky.  I also went to the March Madness tournament last year and got to see my favorite player, Grayson Allen, play for my favorite team which is Duke." But above all, there's one thing Lower loves most. "I love that you have to work together with your team in order to be successful."
About the Contributor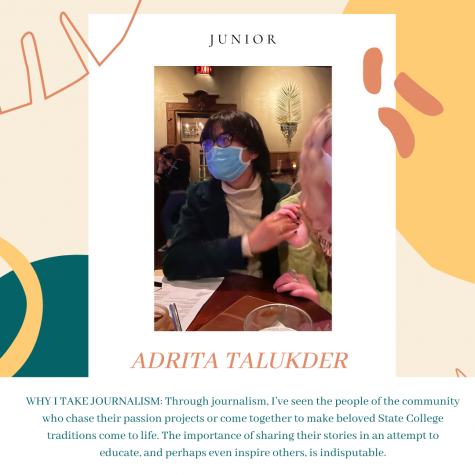 Adrita Talukder, Newspaper Editor in Chief
Adrita Talukder is a junior and the Editor-in-Chief of the Lions' Digest. They're looking forward to creating a newspaper that will showcase all the...