Mental Health Matters in Our School Community
The My Mental Health Matters Club was founded during the 2015-16 school year by students struggling with mental health issues. The club began with advisors Mrs. Lyke and Mrs. Devecka. Their inspiration for the club was to give a voice to students struggling with mental health issues and to "smash the stigma" around mental health in our school.
"[These] students were having some real struggles with mental health and they wanted to be able to promote the idea that 'yes, I'm going through this, but I'm still a great person,'" Lyke said.
 The club aims to "promote positive mental health awareness in the school community so that it is not stigmatized," Lyme said. "When you hear the word 'mental health,' we want people to understand that it's a good thing, [mental health is] something that everybody has and [we want] to create a positive school culture that stems from those conversations."
In past years, the club has handed out crisis cards and SAP treats during the year. Each treat has a sheet of paper attached with information regarding local crisis lines and the suicide prevention line that is provided to each student.
The club also participates in other activities like the annual Out of Darkness Walk for suicide prevention and the Center Crest Secret Santa Drive.
The Center County Out of the Darkness Walk is an annual event that raises funds for the American Foundation for Suicide Prevention (AFSP). AFSP funds research about suicide and helps educate the public about mental health and suicide prevention.
Last year alone, MMHM raised $330, and they hope to expand that number each year.
During the 2019-2020 school year, the club will aid the Center Crest Secret Santa Drive by making cards for recipients of the charity, helping to put a smile on the faces of those feeling lonely during the holiday season.
Former State High students will come to lead the club through art therapy activities, and club members have hopes to promote mindful activities like this for the school community by making workshops around more mindful activities, such as art therapy more prevalent in students' daily lives. MMHM hopes art therapy will help students explore their emotions, improve self-esteem, and relieve stress.
MMHM was given the opportunity to collaborate with student government during homecoming spirit week. The whole school participated in their green out on the Thursday of spirit week for World Mental Health Day.
"I went to school here and graduated in '87 and I can see how far the club has come in 4-5 years," Lyke said. "If you think we did an entire school green out–October 10th–I wouldn't have seen that two years ago.  I would like for there to be a district-wide green out next year." Lyke continued, "[the club] gives some voice to some students that do have some serious struggles, to let them know they're not alone."
About the Contributors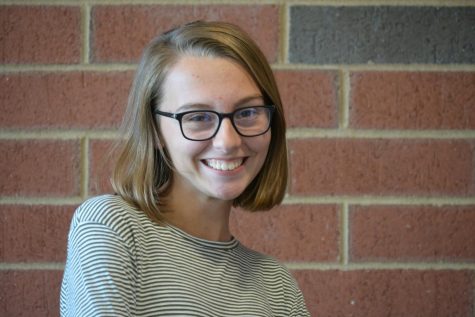 Emma Rockey, Staff Writer
My name is Emma Rockey and I am a senior. I enjoy reading, swimming, singing, hanging out with friends, and watching tv. I am interested in studying psychology...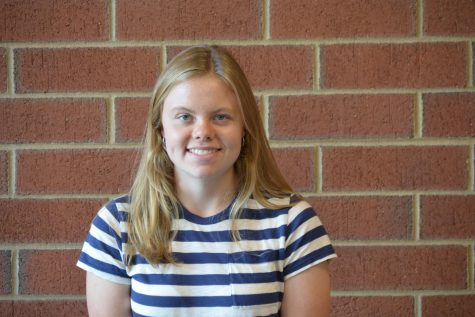 Grace Roeshot, Online Newspaper Editor-in-Chief
Hi, I'm Grace and I'm a senior at State High. I enjoy cooking, biking, and finding new artists to listen to. I  joined journalism to sharpen my writing...