Boys' Tennis Team Honors Seniors at Senior Night
From their freshman season all the way up to 2022, the seniors on the boys' tennis team have been through it all together. On April 13, the State High Boys' Tennis Team played their senior night matches against Lower Dauphin, winning 4-1.
The afternoon started off with the usual itinerary as doubles and singles lined the courts. As the night progressed, parents, family, and friends showed up in support of their favorite seniors, some even came prepared with cardboard cutouts of the players' faces.
After the matches were finished, the seniors were given a moment of appriciation: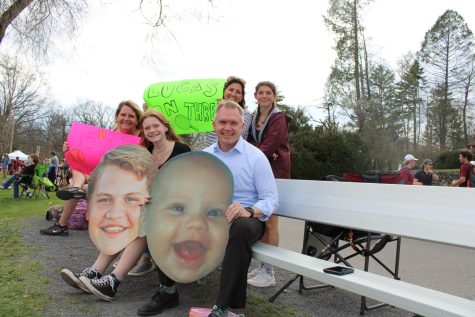 As the recognition for each senior began, each senior walked out to meet their coaches one by one, receiving a round of applause from the audience, and a Cinnabon cinnamon roll from the coaching staff.
All five seniors have been part of the team since freshman year, and have traveled to many places throughout their high school tennis careers. A favorite memory of most of the seniors was when they had the chance to attend the 2019 States Tournament. Arda Wuyts, senior tennis player, however, had a separate answer from the rest.
"I like being here the most, it's the best place to play," Wuyts shared,
The relationship among the boys' tennis team players is tight-knit, and they view the team as a family. Senior Daniel Xu elaborated on how their dynamic plays into matches.
"We're all pretty good friends, and we always support each other in our matches," Xu added.
For the boys' tennis team, not only is playing on this team like playing with a family but there is also a dynamic within the team that allows for bonds to be created.
"I feel like people think of tennis as an individual sport but for us, everyone is behind the whole team, we're all cheering. I think especially here tennis is a team sport, whether you're on the court or off," said Wuyts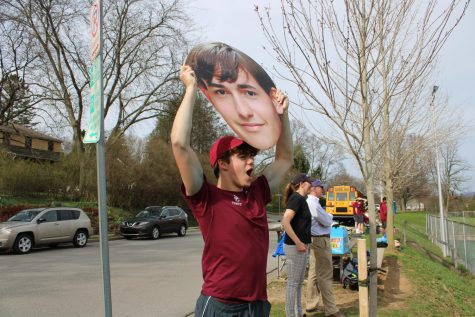 Trust and communication are needed when playing any team sport, and these building blocks for any team can be challenging to do, but senior team captain, Lucas Shaha takes on this task to help his team. Shaha's responsibilities include: starting the team chants, warming up and cooling down the boys, the bus playlists, and he jokes that he is "the hype man."
Although some of the seniors don't have specific jobs, they all play important roles on the team, whether they are scoring points, reporting , or just encouraging the younger boys. Supporting the freshmen and sophomores to ensure they come back each year is essential to keeping the State College tennis alive, because the upperclassmen set the atmosphere for the younger boys.
Just like on any good team, there is clear devotion to the team, and love for the sport, and there are always spots open for next year's team, so keep an eye out for tryouts!