Making Changes: State High's Environmental Club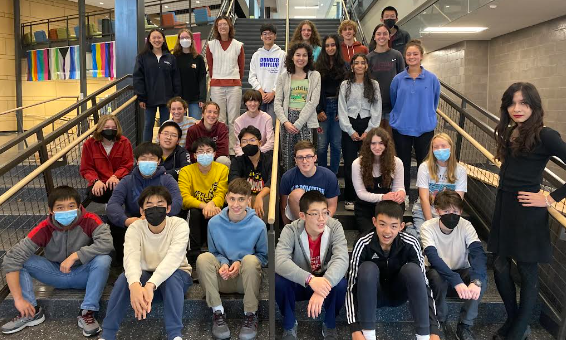 It's the start of the spring season. It's finally getting brighter outside, the days are getting longer, and the plants are growing greener. But here's the problem: global warming, deforestation, and many more environmental issues are preventing the planet from growing any healthier. So what can a high schooler with a fierce love for the environment and an ambition to make a change, do? Well, not much by themselves. But that's exactly the reason to join the State High Environmental Club.
The Environmental Club is a space where students gather as a team to help encourage people to be more environmentally conscious. Ren Estep is a current member of the club. "I would like to do more to support the environment, but I don't really know what I can do – that's part of why I'm in the Environmental Club. I think just trying to learn about what you can is really important," Estep said.
Through the club, students can share ideas with others, but they also gain an insight into the issues of today's world. 
This year, the Environmental Club is getting more involved with activities promoting environmentalism such as field trips, lectures, and community service. Odessa Gergor, a junior, is co-president of the Environmental Club.  "We've been trying to set up stuff that coincide with helping the school be more environmentally friendly," Gergor said. In addition to taking up new initiatives within the high school, the club is making plans to work closely with Earth Day clean up and tree planting with Tree-Plenish, a platform empowering student leaders to create a more sustainable future. 
Joshua Wang, a junior, is treasurer of the Environmental Club. "Here in the club, we can give you a high school experience of it," said Wang. "It's other high schoolers telling you about the issues that are happening and how we, as a high school-we, as a club, can solve it," he said. 
There's something refreshing about community. The Environmental Club is more than getting in volunteer hours for college resumes, it's a place to hang out in good company doing the things that you all care about.