On this Date: Just when you thought you'd seen everything…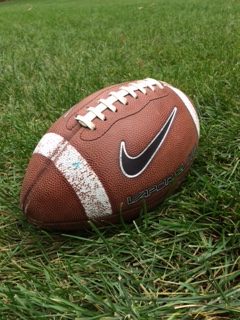 Ten years ago on October 27, the Trinity University Tigers and Millsaps College Majors played a Division III football game in Jackson, Mississippi. The game ended in one of the craziest ways ever, as Trinity, who was down by two, took possession of the ball with two seconds left from their own third-nine yard line. They then used fifteen lateral passes to score a touchdown, and won the game. The play is considered the longest in college football history, lasting sixty-one seconds.
Trinity quarterback Blake Barmore started the play by throwing a short pass in the middle of the field to receiver Shawn Thompson. Thompson then cut back to the right and lateraled the ball to Riley Curry just before being hit by 2 defenders. Curry then took the ball towards the sideline and, as he was being hit, threw the ball back to lineman Josh Hooten. Hooten immediately tossed the ball over his head to teammate Michael Tomlin. Tomlin ran just a few steps and then just got rid of the ball to lineman Stephen Arnold before getting hit. Arnold lateraled to Thompson right away. Thompson ran to the left and pitched the ball backwards to Maddox, who was running the opposite direction. Maddox turned the corner, raced down the sideline to the Millsaps 42 and threw the ball back to Curry once he was cornered. Curry then ran down the sideline, was stopped, and lateraled back to Maddox. Maddox threw the ball backwards to Barmore, who caught it in stride at the Trinity 42 and raced to the 32 yard line of Millsaps. He pitched the ball backwards to Thompson, who got to the 30 yard line, was stopped, and then chucked the ball to Curry at the 38. Curry retreated to around the 45, ran around for a moment, and finally threw the ball backwards to Tomlin as defenders converged on him. Tomlin caught the lateral at the 41 yard line, and ran all the way to the 30 yard line before a defender took him down. However, Tomlin pitched the ball back to Hooten just before being tackled. Hooten took the ball and threw it back to Maddox. Maddox then chucked the ball back to Curry on one bounce. Curry caught the ball at the 35 yard line, and then outraced a Millsaps defender to the end zone for the winning touchdown.
The Trinity players jumped for joy after the game was over. Some just stood there, as they couldn't believe what had just happened. Most of the Millsaps players were out of energy after the play, and just stood there, stunned.
College football fan Mason Risha was stunned after seeing the play, describing it as an "unbelievable play that seems unrealistic".
In conclusion, this play is one of the craziest of all time in sports, and will be remembered forever.