The Buddy Walk is Back in Town!
On Saturday, October 20th, the Buddy Walk returned to Centre County with a bang. Centre Region Down Syndrome Society (CRDSS) hosted the 10th annual Buddy Walk at Mount Nittany Middle School. The Buddy Walk is a fundraiser that promotes community for those who have or have a family member with Down Syndrome. Down Syndrome is a birth defect most commonly due to having an extra chromosome 21. Although everyone with this syndrome is different from one another, they often times share traits that family members of those with Down Syndrome can bond over, which is why having a community is so important.  Heather House, executive director of CRDSS, said "It's a time to get together with other families who are going through the same thing."
This year the Buddy Walk was a huge success, with over 500 walkers and over 33,000 dollars raised. The event was kicked off with two performances by the Centre Region Down Syndrome Society. The first performance was Let It Go, sung in the style of Elsa from the movie Frozen. The second performance was to Grease Lightning, from the musical Grease. After the performances was the walk which was one lap around the perimeter of Mount Nittany Middle School. Students involved with PULSE, a group of student-athletes, organized other student-athletes to be involved with the event.
State College Area School District athletes stood around the course to cheer on and high five participants as they walked the course. There were special appearances from the Penn State Dance Team, Sweet Frog mascots, and a pony at the event.
Following the walk, participants rallied for a party, complete with dancing, a bounce house, and face painting. This was a time for everyone to socialize after the event.  There was also a silent auction at the event to raise money. Lauren Fenchak, senior and participant in the Buddy Walk, said, "I got to see a lot of people I know as well as meet some people who my mom knows." Centre Region Down Syndrome Society hosts many events to benefit the Down Syndrome community, however, the Buddy Walk is their only fundraiser so it is important that the fundraiser is successful. House said, "All of our other events are either social or educational in nature, there are no other fundraisers. That's why it's so important the Buddy Walk be a big success."
The State College community has the privilege of having many groups like this one, one of which is a club hosted at State High. It is called Best Buddies and is an international nonprofit organization with the mission of creating one-on-one relationships for people who have intellectual and developmental disabilities with other members of the community. Some members of the Best Buddies attended the Buddy Walk, including senior, Chloe Bevilacqua, Co-President. According to Bevilacqua, "Best Buddies at State High plays the same role as the community. We fundraise, we come, we walk. We're incredibly lucky to be encouraged to attend and I'm thankful for the opportunity."
About the Contributor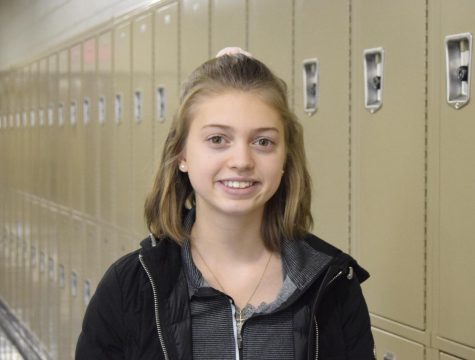 Rylie Grube, Staff Writer
Hi! My name is Rylie Grube. I am a junior at State High. I'm excited to be taking Journalism this semester because English has always been my favorite...