IB Entering State High Curriculum!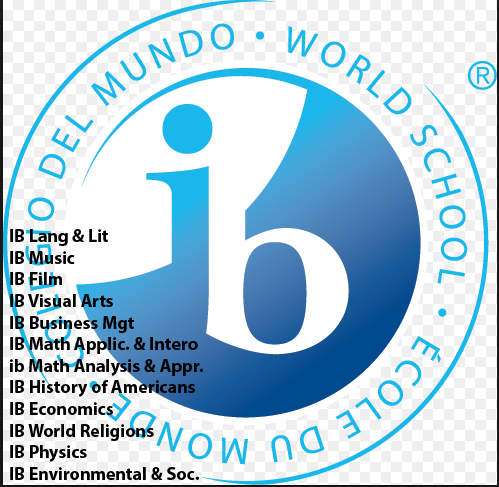 As the new year rolls around, State High is quickly approaching the second semester, which means it is almost time to schedule classes for next year. State High is offering a handful of new courses, including IB courses. With the introduction of IB courses to the school, it is important to know what they are.
IB stands for International Baccalaureate. Not only do IB courses prepare students for academically for college, but they also provide the opportunity for students to get college credit from high school, similar to AP courses. Jennifer Shawley, IB World Religions and history teacher said, "The International Baccalaureate (IB) offers a Learner Profile that not only encourages, but also empowers the individual to think beyond: beyond high school, beyond borders, beyond themselves." IB courses can provide students with a diploma, however, students don't need to receive the diploma to get college credit for the course. IB courses come in two levels: HL or SL. HL stands for "Higher Level" and SL stands for "Standard Level."  Jennifer Schreiber, Latin teacher and IB coordinator said, "IB also offers students opportunities to choose areas of research that are of particular interest to them."
Typically, the main difference between the two levels is the depth that the teachers go into. Both IB and AP courses are very challenging course levels that provide students with rigorous learning experiences. Although both types of courses are similar, there are some differences. For example, IB and AP courses have different goals. The goal of AP courses, according to PrepScholar, is "To help high school students prepare for college by taking advanced courses, with no set program of courses." Whereas the goal for IB courses is, "To be an internationally recognized diploma. To earn the diploma, you have to take a certain amount of courses in a range of subjects." AP courses and IB courses both require a payment to take the exam; one thing to consider is that IB courses are more expensive than AP courses for the exam. Erin Gall, sophomore, said, "I'm taking AP Human Geography. I'm anticipating that IB courses will be of similar difficulty, but taught with more emersion and application of skills and knowledge."
State High is introducing a wide range of IB classes to add to the many AP classes already offered. The science department is adding Environmental Systems & Soc SL, and Physics HL and SL. The history department is offering History of Americans HL, Economics SL, and World Religions SL. According to Shawley, "We look at festivals, holidays, sacred texts, moral/ethical dilemmas and of course, food! From how we greet each other at the start of class, to the words we choose during discussions, we immerse ourselves (as much as we can in 90 minutes) into an academic study of understanding." Math is adding Math Applic & Interp SL and HL, and Math Analysis & Appr SL and HL. Other courses that are being added to the course options include Lang A: Lang & Lit HL, Music SL and HL YR1, Film SL, Visual Arts HL, and Business Mgt HL and SL Y1.
As the time rolls around to start planning your classes for next year, it is important to get a good idea now of the classes you will want to take and to consider whether or not IB courses are right for you!