Seniors take on College Decisions
As the year winds down and the grades start to matter less and less, seniors have taken a backseat to their high school lives. They have already chosen their colleges, and they all have different choices for where they want to spend the next four years. For some, it's an easy choice, with both money and proximity play a role. Anders Sonsteby, a senior at State High, has chosen Penn State for many of these reasons: "Both my siblings had gone to Penn State. It's close to home in case I need some medicine for a cold or something," Sonsteby said. "My dad also works for Penn State."
Having a discount attracts many students to Penn State, including Andy Vanden Heuvel, another senior who has chosen to stay close to home. "I'm going to Penn State primarily due to the cost and the 75% discount," Vanden Heuvel said.
Other seniors chose to leave town, such as Maddie Sherbondy. "I choose to attend Susquehanna University because of their exceptional creative writing program," Sherbondy said. "I ultimately chose to go there for college because I trusted that this would be the best place for me to get the creative writing education I want," No matter where they go, these seniors have chosen a place that feels right to them and will give them the education necessary for the world ahead of them.
About the Writer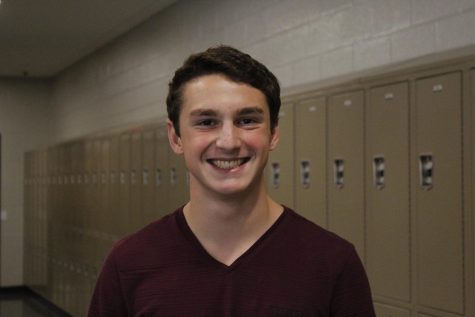 Troy Heatwole, Staff Writer
Hello! My name is Troy Heatwole a senior at State High and I am very excited to be a part of Journalism. I decided to join Journalism because I am going...