The Emily Dickinson Lecture Returns to Penn State
Terrance Hayes gives the lecture in Paterno Library.
Terrance Hayes, an English professor at New York University, gave a lecture on his many books and writings and poems and their meaning in our society in Penn State's Paterno Library on September 12th, 2019. He is the 21st poet to participate in the Emily Dickinson Lecture at Penn State. 
"The darkness we bury is equal to the lightness we intend," Hayes said. 
Hayes is the author of many award-winning books including Lighthead, American Sonnets for My Past and Future Assassin, How to Be Drawn, Wind in a Box, Hip Logic, Muscular Music, and To Float In The Space Between: Drawings and Essays in Conversation with Etheridge Knight, his collection of short stories and illustrations. His pieces seek to challenge racism, sexism and tradition while highlighting what unifies us as individuals. Although he has won many awards for his work, it should be noted that he is a recipient of the MacArthur Grant, commonly known as the 'Genius' Award.
Hayes read from American Sonnets for My Past and Future Assassin and provided the audience with details of his process and how his view of the modern world influences his writing. The selected book was composed of various sonnets that were inspired by his assassins, otherwise known as concepts that prompted an emotional response from him. 
His assassins, he explained throughout, were diverse in that they were born from anything ranging from a memory to an interpretation of faith to a moving song. He addressed them head-on.
"Assassin you are a mystery I say to my reflections, sometimes you are beautiful to me because of your sadness," Hayes said.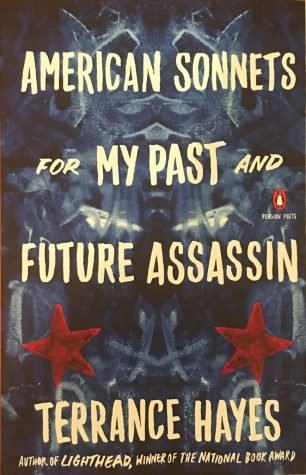 Among those who attended the lecture were college students, poetry enthusiasts and teachers. Some were there for business, others for pleasure. 
"I always come to this," a Penn State student who wished to remain anonymous said. "I came last year and I fell in love with it when Naomi Shihab Nye came and Terrance Hayes is amazing and I've always wanted to see him speak, so I just think coming to a lecture like this, especially at Penn State, they get the best of the best poets so it's something you can't miss." 
This annual "can't miss" lecture has been supported by Penn State alumni George and Barbara Kelly as well as the Penn State English Department, and has become an event that many people on and off campus look forward to every year. Every year a poet is chosen to read excerpts of their material and discuss what brought them to write what they did and how they hoped readers would respond.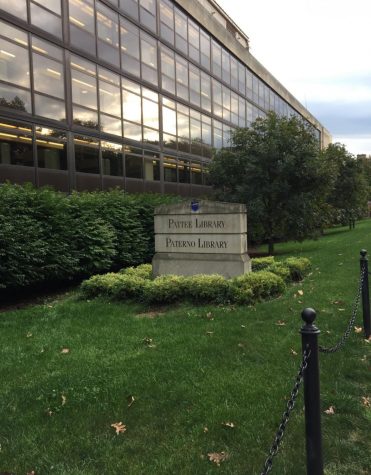 As noteworthy and well-renowned the featured authors are, the heart of the Emily Dickinson Lecture lies in its determination to bring the art of reading poetry into the modern era. 
The Emily Dickinson lecture is an event that brings poetry reading into the limelight, which is even recognized by those who were unable to attend.
"Poetry read aloud brings an additional level of interpretation to the extended audience that goes beyond the written word," Dana Zuhlke, an English teacher at State High said. "Community poetry readings keep this valuable genre active and accessible to everyone."
Rooted in tradition, this lecture breathes life into the lost art of spoken word poetry and brings the combined power of words and speech to the Foster Auditorium.
"I believe that poetry is so important to humanity as a whole because it lets us express ourselves and capture the moments in our lives that are significant," Zoe Parizek, a sophomore at State High said. "This lecture gives inspiration to all and compels people to take a step back and free themselves through the art of poetry." 
For 21 years, the power of poetry has graced the Penn State grounds. The Emily Dickinson lecture is imperative to the progress of poetry as it enters the modern world and attempts to keep up with new generations. Open to all and free to enter, the Emily Dickinson lecture is an unmissable experience for any and everyone who would like to attend.