Trends in 2021
Staying on top of trends is often a big part of a teenager's life. Trends, popular sayings, clothes, music, and movies are a crucial part of how different people navigate high school. While some trends can last a while, they usually come and go within a blink of an eye, making it hard to stay up to date with what is popular and not. With 2021 already reaching its fourth month, here are some of the trends that have been on the rise. 
Personalized Accessories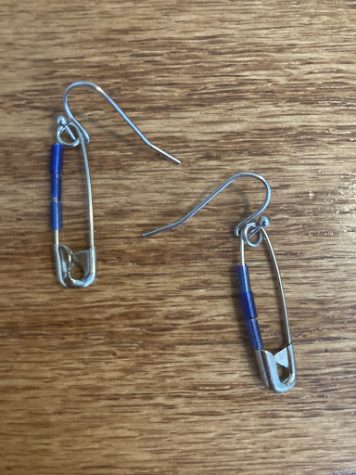 Wearing multiple earrings, layering rings, necklaces, and adding statement jewelry to an outfit have taken 2021 by storm. Another
trend in the realm of accessories is making your own jewelry. Not only is making your own jewelry fun and satisfying, but it also makes the jewelry personalized and perfected to fit what you want while saving money. 
Animal Crossing
Animal Crossing is a video game series that makes you live in a fictional world and interact with different characters. With its latest release in the spring of 2020, Animal Crossing has become popular among teens around the world, including State High students. 
Sophomore Maeve Flannagan is one of many students who love Animal Crossing.
"Animal Crossing is sort of a mini-escape from this reality. You enter a world with cute characters, calming music and graphics, and a no-stress environment. It's great to get away from the troubles of today," Flannagan said. 
Animal Crossing allows players to escape into a different world that they're in control of. This unique quality of the game has provided relief to many during the pandemic and attracted players across generations.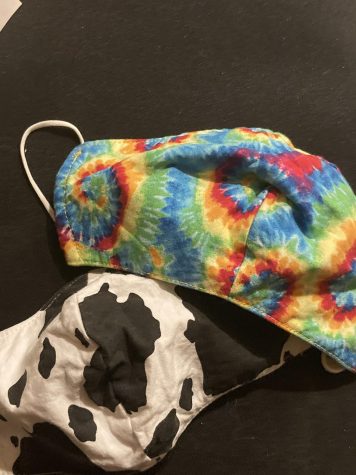 Masks 
Although mask-wearing is not a trend, there have been popular mask colors and designs at State High. Some students go for more solid color masks, such as black and white, so the mask does not take away focus from their outfit, while others look at masks as a statement piece for their outfit. Popular prints and colors such as floral print, cow print, and sage have been embraced in the State High community.
Hair Clips
While hair ties are reliable, they are not always the most stylish choice. Butterfly clips, claw clips, scrunchies, and spiral hair ties have grown popular, offering more color and uniqueness as opposed to traditional accessories. 
TikTok
TikTok is a social media app that has become a phenomenon, impacting teenagers all over the world. Its widespread fame has made the app very influential for Gen Z. 
"When I think about something that brings teenagers together I automatically think of TikTok," freshman Saylor Milhomme said. "The app is so big that there are videos that everyone can connect with and talk about. It is also the birthplace of many trends and ideas, which I think is really cool." 
TikTok's popularity hasn't waned over time—if anything, it's growing. Not only have over 1.1 billion people downloaded the app as of February 2021 according to Wallaroom, but Statistica says that 70 percent of high schoolers have TikTok in America. 
While present trends might be deemed cringy in the future, they still serve as reflections of important moments in time—moments that might define a high schooler's experience. While what's considered cool may change, trends have and will continue to shape and define different generations.