Fires, Tents, Stars, and Bears, Oh My!
This week State High's Outing Club took a trip to the Allegheny Front Trail. This was their first trip of the season, and had quite a few new members. The trip started with a van ride to Black Moshannon State Park. From there, the club ventured off on the trail.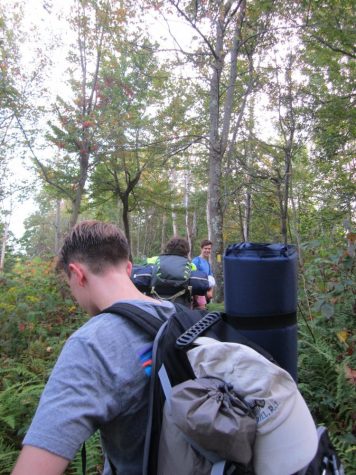 Outing Club is a very wide ranging club, experienced adventurers and first time backpackers alike. One first time member, Lorenzo Soto, a senior, recounts a good first experience on his trip. "A good experience on trail was knowing that everyone in the group was supportive of everyone else and that no one was going to be left behind. No one was judged for their different strengths and weaknesses and all were welcome." He continued that he is "Definitely going back for sure."
After about three miles of up and down-hill hiking and bear spotting the group eventually trickled into the campsite around 7:00 pm. Assorted hammocks, tents, and free-sleepers (those without a shelter, just sleeping under the stars) sprung up around the campsite until everyone had settled in. Various colonies surrounded prime shelter sites, and two ambitious campers even set up a "double decker," which is one hammock suspended over top another. After this, everyone gathered around the fire-ring to start cooking dinner. Like experience levels, the culinary spread was also quite varied. From eight plain hot dogs to couscous with rehydrated mushrooms and raisins to Thai peanut chicken to bananas and peanut butter, Outing Club eats everything. Mr. Gallagher, Outing Club advisor for two years and Chemistry teacher, encourages students to explore the bounds of trail cuisine and of the outdoors in general because he wants "to promote the love of nature and just outdoor activities in the next generation." Mr. Gallagher says that his favorite part of leading Outing Club is "the joy of seeing students enjoying the outdoors as well and maybe getting to know them in a different setting and also seeing the challenges that they overcome sometimes, maybe being – at least for some of them being outside their comfort zone."
After a long time talking and joking around the fire, star gazing on a nearby hill, and playing games, everyone retired to their shelters for a well-deserved rest. Many woke up early to watch the sunrise, which lit up the entire campsite as they packed up camp and made breakfast.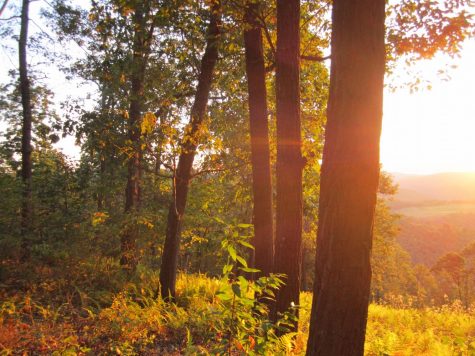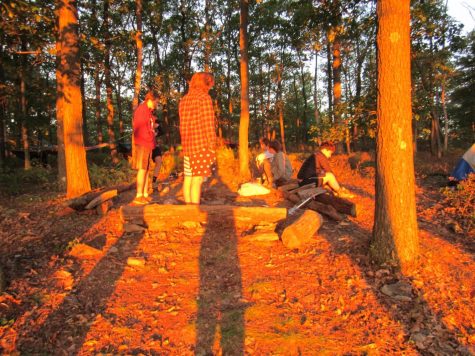 After breakfast was made and everyone was ready to head out, the backpackers set out to finish the trail. On the way to the end they passed "Ralph's Pretty Good View" and "Ralph's Majestic View," two lookouts along the ridgeline.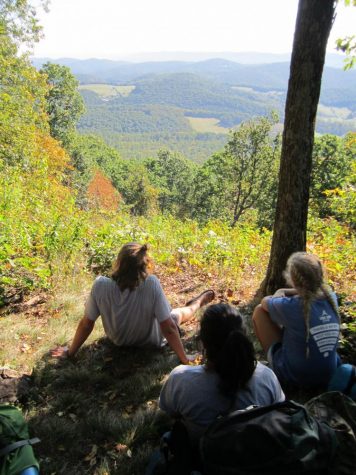 One mile later, they arrived at the end of the trail and got shuttled back to State High. Josh Schildknegt, first time Outing Club member and senior, concluded the trip, "Outing Club is a fun, fresh environment where everyone is welcome. Joining Outing Club was the best decision I've made this year."