On the Road (Trail) Again
On Tuesday, October 24th, this past week Outing Club set out for their second trip of the year, a night hike up to a rocky outlook by Tussey's Fire Tower. The trip, filled with a collection of first timers and old timers, started uphill on Spruce Gap Trail. This steep slog was broken up with breaks on flat portions accompanied by the trip's leader, Jacob Liechty. The terrain flattens out at the top of the mountain, following a trail in mountain laurel, until it ends at a rocky outcropping. An amphitheater with a campfire was built into the face of the mountain, just big enough for the group of 20. Here the group settled in to appreciate the view, some music, and an assortment of MRE's, pretzels, "peanut butter goo," and Ramen Noodles.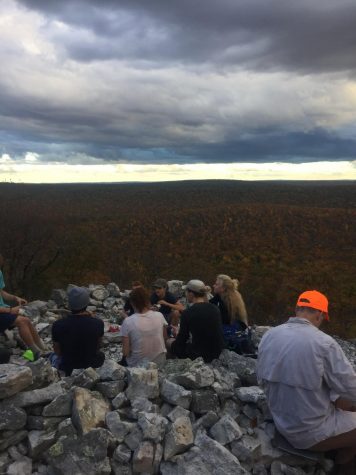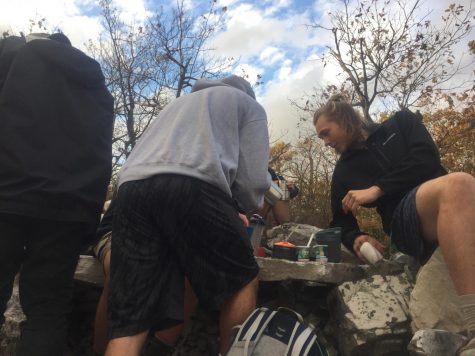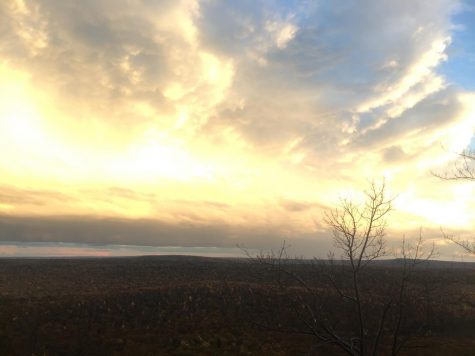 After everyone had eaten and cleaned up their trash and the trash leftover from other groups, the group started back on trail to head towards where Spruce Gap Trail meets with the Kettle Trail. After yet another inspirational quote and a brief break to allow people to catch up, the group started downhill to the Kettle Trail. At this point, the headlamps started to come out as the sun began to set.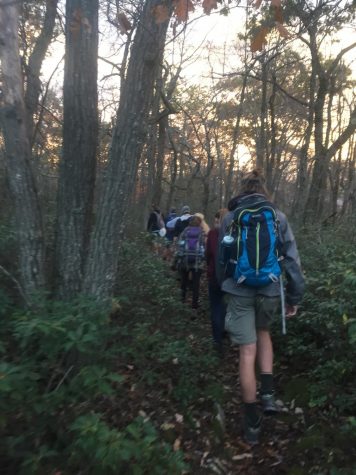 Kettle Trail, after a steep downhill, met up with Longberger Trail, which looped around the mountain back to the vans. After a long, dark hike, the hikers clambered into the vans and arrived back at the high school, where trip leader Jacob Liechty ended the night with another inspirational quote by Muhammad Ali. "It isn't the mountains ahead to climb that wear you out; it's the pebble in your shoe."