Penn State vs. Temple preview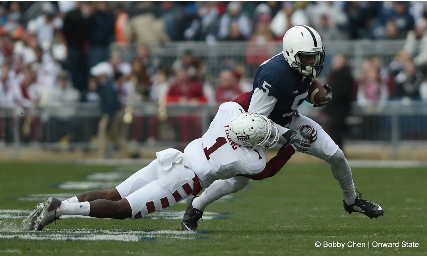 The Penn State Nittany Lions head to Philadelphia to face off against the Temple Owls to open the 2015 season. The Nittany Lions have beaten the Owls 31 straight times, but will this be the year the streak falls?
Penn State has won 31 consecutive games over Temple in this Keystone State battle, though Temple nearly broke through last fall and is improving under head coach Matt Ruhle.
Temple will never have the fan base of Penn State in the region. However, Rhule guided the Owls to a .500 finish in 2014; with just about every starter back from that team, the ingredients are in place for this to be an AAC sleeper.
The future is bright in Happy Valley now that James Franklin's debut at Penn State is in the record books. Franklin laid a foundation, with a little help from the NCAA, winning seven games, including the Pinstripe Bowl against Boston College. Now the Nittany Lions are hoping to take the next step in the rebuild and climb up the Big Ten Rankings.
Why Penn State will win…
Penn State was ranked #2 in the country last year in defense, and it looks like this year's team may be able to follow in their footsteps. With talent everywhere, from the two talented defensive tackles Anthony Zettel and Anthony Johnson to the secondary that is returning three starters, the struggling Temple offense will have a difficult time moving the chains against the Lions.
How Temple could possibly win…
Penn State is exceptional on defense, but Temple isn't too far behind. Temple has talented run-stoppers in LB Tyler Matakevich and linemen Matt Loannidis and Praise Martin-Oguike. For the Lions to move beyond last years O-Line meltdown, this is a very difficult Opening Day assignment.
Prediction
Drum roll please………
Penn State 31, Temple 17
I think at the end, Penn State is just on another level than Temple talentwise. Plus with the O-Line improvements and the many weapons Hackenberg has, there is a strong chance the Nittany Lions start off with a win.