Peer Counseling to Return for the 2021-2022 School Year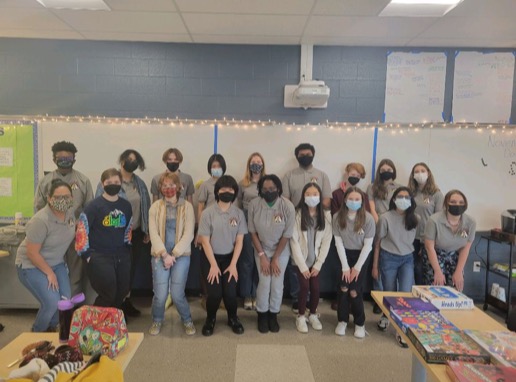 Students' lives are multidimensional and go far beyond the school building. Whether it be after school activities, work, or family and social life, different aspects of students' lives can affect their mental health in positive and negative ways. Peer counseling—when students are able to talk to fellow students—can be a great option for those seeking help. For many, traditional counselors can be daunting and unhelpful—leaving many students feeling lost in such a large school. 
Through peer counseling, which will likely be returning next semester, students are able to meet privately with another student to chat about issues impacting them or to simply have a casual conversation. 
Though a relatively new program, peer advocates at State High have been preparing to meet the needs of students for a different kind of counseling session for years. The Peer Counseling program is run by the Office of Equity and provides support for students while also connecting them to other resources in and out of school. 
Students have the opportunity to receive one on one attention from a fellow student who has been trained in how to conduct these types of sessions. 
"We had to go through training seminars [about] how to ask open questions, learn how to be an active and responsive listener, and practice with mock sessions to apply our skills, and be prepared to help another peer in need," explained peer counselor Audrey Shu, a junior at State High.
Shu, like many others, is dedicated to helping her fellow students and the general school community.
"I have always been someone that enjoys listening to other people talk about themself, and try to comfort them," Shu said. "Within my friend groups, I think I come off as a reliable person to talk to, and I want to be able to offer that feeling of comfort to other people in need." 
The peer counselors are peer advocates, students who serve as leaders in the SCASD community and advocate for equity and social justice. 
Delta sophomore and peer advocate, Anja Lee, became a peer counselor last year.
"I think the foundational idea of the program is beneficial for students. I also like the one-on-one aspect of counseling sessions," Lee said.
Peer counseling sessions are completely confidential: They are a safe space for students to talk about whatever they need—whether that's a casual conversation or one centered around mental health struggles.
"It is a judgment-free space where the things you say are always going to be confidential," Shu said. 
Furthermore, counseling sessions don't follow a specific structure but rather, are shaped around the student's needs. 
"Sessions can serve a wide variety of purposes and can focus on family, personal, and school challenges. However, they don't have to address a specific problem," Lee explained. 
It can be hard for students to feel as though adults truly understand the struggles they face day-to-day. For this reason, speaking with a fellow peer can help students feel more understood.
"Clients are able to talk to counselors with similar experiences, which can allow for more understanding during a session," Lee said. 
Counseling sessions are casual and comfortable spaces for students to share and connect with fellow students.
"Peer counselors are there more to listen and connect clients to resources rather than 'fix' any problems. Sessions can also simply be a space for clients to talk," Lee explained. 
With the peer counseling program finally starting up this school year, students will be able to benefit greatly from this new space to share and be heard. 
"Both the counselor and the student receiving counseling can benefit from sessions," Shu explained. "While the student receiving counseling is able to open up and talk to someone about their feelings, the counselor is able to gain experience and understand their peers better". 
For students interested in signing up for a session, they can contact Ms. Diaz ([email protected]) or Dr. Chatters ([email protected]).