State High Girls' Lacrosse: Starting off Strong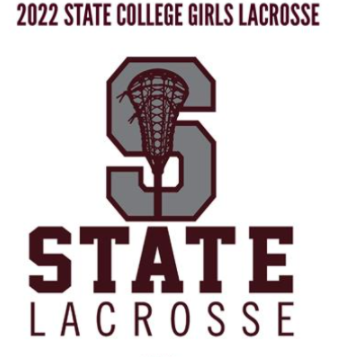 The State High Girls' Lacrosse season officially started on Mar. 11, and the JV and Varsity teams have begun training to make this year the best season yet. This year, tryouts were a bit different. There were no cuts, so all players that came to the mandatory practice on Mar. 11 were evaluated by the coaches, and then split into either the JV or Varsity teams. 
The team had been training prior to the season with optional and mandatory practices on Mondays through Fridays. While the players have been focusing on running and stick work, team bonding has also been made a priority. 
"My favorite part of tryouts has been us growing as a team, and us becoming unified as one," sophomore Sydney O'Donnell said. "Tryouts are really challenging, but we are growing from it."
Senior Madeline Kretzman echoed a similar sentiment.
 "Tryouts were definitely really fun and we've been having a lot of fun at practices. I think that our season is really starting to come together, and the coaches are so supportive, and are really helping all of us grow."
During the season, practices are held every day after school and focus on running, communication, and passing. Although this fundamental training is time consuming for the players, these athletes are enjoying the new challenges. 
"We do shooting drills, passing, working on spatial awareness and communication," freshman Ella Tambroni said. "I'm super excited to be playing with my best friends and teammates. The culture on the team is so much fun." 
State High Girls' Lacrosse is an opportunity to athletically improve yourself and surround yourself with supportive and encouraging teammates. 
"My advice to anyone thinking of joining the team in the future is to give yourself the opportunity to try something new. You never know until you try," O'Donnell said.
The team puts what they learn in their daily practices onto the field in their matches against opposing schools. A full schedule of the 2022 State High Girls' Lacrosse season can be found here.