Penn State Football: The High School Experience
The first experience for many college students at their respective school's football games is described as "shocking" by many, especially for those who attend football cultured universities. The vast majority of college students had never been to a college football game previously, much less the student section. But what's it like for kids who have grown up in a college town, and attend games very frequently? Three juniors at State High have answered this question.
All three students have been immersed in Penn State football culture before they can even remember and have attended numerous games over their lifetime. Ryan Battista, who grew up in a very sport-centered household, feels very lucky to have the opportunity to attend games regularly over other high school students. "It's crazy to think that other kids don't have a huge stadium like Beaver Stadium in their backyard," Battista said. "I feel incredibly privileged." Battista grew up not only attending football games, but also hockey as his father is a former PSU ice hockey coach and an associate athletic director. Battista would regularly be able to sit very close to the field or rink at most games. "The fact that my dad had a position like that at the university allowed me to see every game from a different angle. [It's] something I wish everyone could experience."
Max Krasowitz, who grew up in a household surrounded by lifelong fans, has embraced his family's passion. "I've been a fan since day one," Krasowitz said. "I still remember some of the games from ten years ago." The Krasowitz family also shares a love for tailgating, and sets one up almost every home game along with their neighbors. "Tailgating is awesome. Some of the best food I've ever eaten has been at our tailgates. Beating the adults and college kids in football is the best part though."
Ella Kolln, who didn't grow up as much of a fan, now attends games with both Battista and Krasowitz as frequently as she can. "Attending these games gives me a look into what my future as a Penn Stater could be like," Kolln said. "I have yet to enter the student section, but that's definitely a goal of mine before college!" While she rarely goes to games with her family, Kolln tailgates and watches each game every weekend with her friends. "[Battista] and his family usually bring me. It's always a great time even if I don't get to go into the stadium."
While all three have similar loves for Penn State football, their experiences have been very different. "My first game was in 7th grade and I have been a huge fan ever since. Every game becomes my new favorite," Kolln said. Battista is equally as thankful. "Penn State football has helped me be a part of a college environment from a young age. While other kids can't wait until college, I feel like I'm already in it."
About the Writer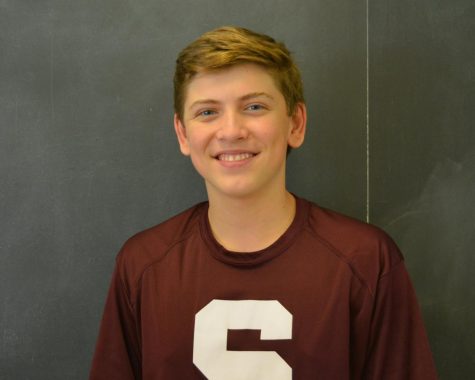 Zach Martin, Staff Writer
My name is Marty and I am an 11th grader at State High. I really enjoy watching, and keeping statistics for sports and I think this class provides an opportunity...