Play Ball!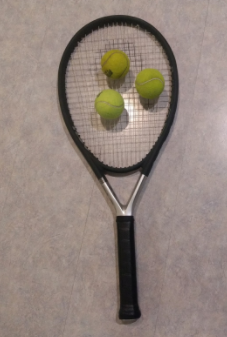 Featuring an exciting kaleidoscope of sports, including baseball, boys and girls' lacrosse, softball, tennis, track and field, rugby, and boys' volleyball, the spring sports season teems with a rich variety of competition. As the weather improves, athletes can play outside and enjoy the fresh air. The combination of the warmer weather and the anticipation of competing in a particular sport for the first time all year fosters a competitive spirit.  
Owen Lloyd, a junior on the State College tennis team, relishes playing tennis. "I love playing my sport because of the opportunities it provides for me, and the competitive atmosphere that surrounds it. Nothing compares to the energy in an intense match," said Lloyd. Shreyas Sundar, a senior also on the tennis team, expressed a similar sentiment. "I love playing tennis because it allows me to be competitive in a fun and engaging way," said Sundar.
The schedules for spring tryouts vary depending on the particular sport, but there is a relatively tight window for scheduling tryouts since many teams have competitions against other schools immediately after Spring Break. Tennis tryouts, for instance, took place over the course of three days during Spring Break. Meanwhile, some sports, such as rugby, do not have tryouts for a variety of reasons. "There are no tryouts for spring rugby [because] we need every person we can get due to low attendance," said Owen Burkett, a senior on the State College rugby team.
The activities featured during each sport's tryouts often differ, as they are usually tailored to the specific skills needed for the particular sport. "[Tennis] tryouts involve running, strength training, drilling and challenge matches," said Owen Lloyd. "Running and other cardio exercises helps build stronger and more efficient muscles, developing our durability, stamina, speed and power as players. Drills help us focus on certain elements of our game to help train aspects of our game with precision, accuracy and moderation as well as to build muscle memory," explained Shreyas Sundar, when discussing how the activities included in tennis tryouts correlated with the skills necessary for tennis.
While his sport (rugby) did not conduct tryouts, Owen Burkett conveyed that the activities his team engages in are consistent with the skills that are important in rugby. "Most exercises we do in rugby involve lower leg strength and core work. A typical lifting day includes squats, leg press, and shoulder press. However, the most important skill for rugby is condition[ing] and the changing of pace. This can be achieved through suicides and 50-75-100 drills. The 50-75-100 drill [consists of] run[ning] a certain distance at 50%, then 75%, and finally at max sprint. Technique exercises include learning how to tackle and learning how to be tackled," said Burkett.
When asked about his passion for tennis, Lloyd talked about how he cherishes tight, intense matches. "I live for those moments, they make me feel alive," exclaimed Lloyd. While spring sports tryouts by themselves may not be the most appealing events, they signal the revival of an enthralling athletic season brimming with activity.