The Future Leaders of State High
Every year, the students at State High come together and vote on a new student government to lead them through the new year. State High's student leadership consists of multiple parts: there is a student senate for each grade level as well as a single student government group for the entire school. On Friday, May 25th, the election results were announced for the 2019-2020 representatives. Though the races were very close, according to student government advisor Mr. Andy Merritt, "there was a definitive and clear winner" in every case.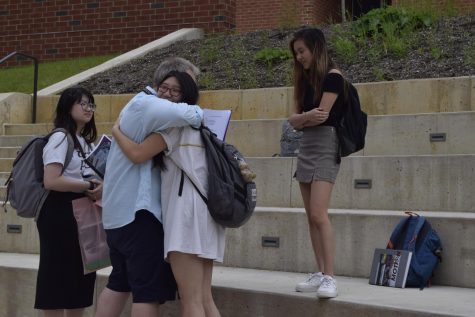 The election process was a time of stress and excitement for the potential student leaders. Many of the candidates campaigned through physical posters around the school as well as digital designs shared across Instagram and other social media. According to junior Joy Zhu, who was elected student government president, "the weeks leading up to the election were a time of frenzy." Zhu went all in for the campaign, deciding she would rather give it her all than regret it later. "I had to ask many, many people for little favors, such as filming a video for me, or posting my campaign poster on their social media platforms," Zhu said. "My friends were absolute angels too because they were my rocks in supporting me and offering words of encouragement."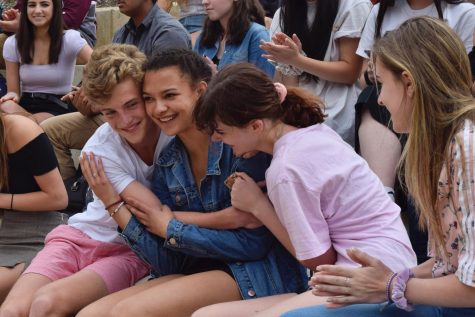 This election represented a unique moment for State High. Unlike most years, where the previous president is most often a senior and therefore cannot run for a second term, Isabelle Synder, a current sophomore, held the position of 2018-2019 student government president. Synder was initially elected as vice-president but took on the top role when senior Aja Kukic-Bartoo stepped down. Synder's early presidency opened up the opportunity for a two, or even three, term president. However, Synder lost the election, with Zhu assuming the position instead.
Though Synder's legacy might be a lot to live up to, Merritt has "no doubt [that] Joy will continue the stellar leadership." He said he is excited to work with the new student leaders and notes that various measures are being taken to ensure a smooth transition. Two students, juniors Iris Li and Krista Chen, have been reelected to student government, as vice president and secretary respectively. Li and Chen put together a lunch for the current and newly elected students to meet together and "pass on what has been accomplished and offer suggestions moving forward," according to Merritt.
While Li is doing what she can to create an easy switch to the new leaders, she does believe there will be a transition period that will require some extra work to get through. The 2018-19 student government cabinet fostered a "familial team feeling," she said, and the changeover will demand "some team-bonding and time." Despite that, she is comforted by the passion and engagement of the new government members and says that within the first few months of next year, they will be able to "establish a routine schedule and dynamic," and "cultivate a strong and unique atmosphere to stand up for student wishes."
As for Zhu, it was not a difficult choice for her to run for student government. She's been interested in the idea since sixth grade, believing that "for positive and genuine change to happen, [people] have to go out and advocate for it [themselves]."
That belief seems to be the foundation she wants to build her year as president on. She wants her fellow students to know that she not only cares about the input and best interests of the student body, but that she is "unafraid to fight for what [the students] want, and [is] willing to go the lengths to obtain it." In addition, Zhu aims to make her presidential duties her "top priority" by taking fewer classes and focusing on student government goals.
Some of Zhu's goals for the year include making State High feel "homely," increasing school pride, and improving communication between the students and the administration, possibly through social media. She especially wants open communication between students and student government, including herself. "Student government should be an environment open to anyone with hopes of bettering our school," said Zhu. She has already begun her duties by scheduling meetings with Mr. Johnson to "plan and provide input and initiatives for next year," said Merritt.