Smile (Inducing Frowns).
Possibly the greatest psychological horror of the year was released on Sept. 30, 2022, with a moderate audience approval rate. The movie's title is Smile and it does a great job of telling its story with a runtime of an hour and fifty minutes. While it has flaws and issues with pacing, this movie never fails to make you uncomfortable or laugh. The viewer cannot trust what is happening on the screen, nor can Rose, the story's main character. Dr.Rose Cotter is played spectacularly by Sosie Bacon. This movie warps viewers' smiles to frowns by the film's end.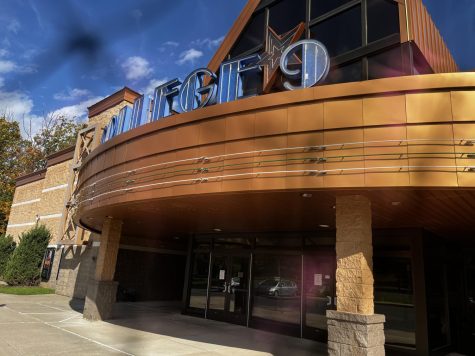 Just a fair warning, this article will contain spoilers. The film's theme is trauma, spectacularly explored through the antagonist. The antagonist creates an unsettling feeling of dread with a horrifying theme that's nigh impossible to describe. It is a creature that uses experiences and senses to trick Rose, feeding on her sadness. The curse given by it would made her relive traumatic experiences, ensuring that it could take control. The antagonist is a tricky concept to describe; it's a being, it's a curse, it's a demon, and it is trauma.
The musical score in this movie was phenomenal, bringing much of the fear and suspense created by the monster. Michael Kramer, a senior at SCAHS, had some insight about the movie.: "Well, I thought this was going to be a happy movie considering its title being smile. I had seen no trailers or details before seeing it," he explained.
"I didn't like when they were smiling, they were smiling way too much in that movie, Smile left me frowning," Kramer admitted.
Kramer also shared that he doesn't watch horror movies often, making this rare experience much more traumatizing for him.
Another junior student at SCAHS, Maddy Whitehurst, had seen the movie with her friends. "I was really excited and a little nervous because I didn't know what to expect," she said on the film. 
This film seems to have a pattern of leaving viewers scarred and scared, with frowns on their faces. "Overall, I would rate Smile an eight out of ten," Whitehurst explained. 
The most exciting aspect of this movie is the dream sequences. At any point in the film, the monster could trick the viewer and Rose into thinking that something occurred when it never did. Without going into too much detail,  it is nearly impossible to detect when the creature will appear.
The movie took however long it wanted to convince the audience that something is happening, leading to a devastating impact when in "reality" there is none. Because the film took its time, it works.
Additionally, the supporting cast did a spectacular job of scaring the audience as well. For example, someone Rose had known for years could be an imposter and would switch personalities in a split second scaring Rose out her mind.
The last act of the movie was the best and most exciting part. It had the most intricate dream sequences, the best score, the best characters on screen, and a satisfying ending. Whether you enjoyed it or not, Smile will have viewers leaving the theater with a frown. If nothing else, this movie was alarming and mind-bending.
It received a rating of 78% on Rotten Tomatoes, and I would assert that the score is accurate. If you enjoy decent scary movies, Smile is a must-watch.